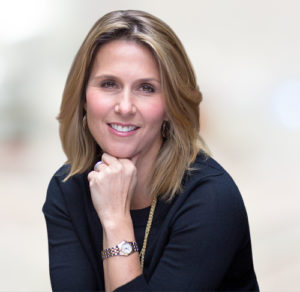 Pepper Binner
Washington, DC
Pepper Binner is the President and Founder of PLBsearch, a boutique executive search firm focused on communications, public affairs, and investor relations professionals.
Prior to launching her own firm in 2012, Pepper spent two decades in executive recruiting, most recently serving as Senior Client Partner in the Washington, D.C. office of Korn/Ferry International. There, she was an original member of the firm's global Corporate Affairs practice, where she executed hundreds of searches for Fortune 500 companies, agencies, trade associations, non-profits and academic institutions.
Pepper has a widespread reputation as a true expert in the fields of communications, public affairs and IR. She is active in industry trade organizations and a frequent panelist at events, covering topics from the latest trends in communications to career advancement and personal branding.
Earlier in her career, Pepper served in executive recruiting roles for several New York firms, including Razorfish, a leader in digital communications and marketing, Shearman & Sterling and Davis Polk & Wardwell.  She earned her Bachelor's degree in Russian Studies from the University of Virginia.
Pepper and her family now reside in Arlington, Virginia where she is active in the Washington, DC community and a supporter of several local nonprofits.  Pepper is a member of the Alumni Association Board of St. Anne's-Belfield School in her hometown of Charlottesville, Virginia, and a past member of the Board of the Virginia Economic Bridge.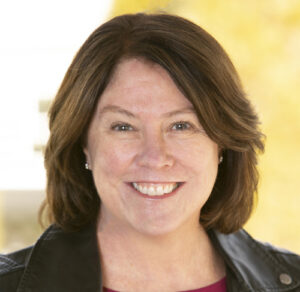 Ann Castagnetti
Washington, DC
Ann Castagnetti is a Partner at PLBsearch, focused on corporate and public affairs roles, including communications and government relations. Ann is an accomplished senior advisor and executive search professional whose expertise stands at the intersection of the private sector, federal government and national politics. Ann has a proven track record for building and streamlining organizations, developing talent and directing projects. Clients value her collaborative style, her passion for the industry and her unique ability to connect people across sectors.
Prior to joining PLBsearch, Ann managed her own executive search and career counseling business, placing high-level professionals in a variety of positions and counseling leading business and national advocacy organizations. Most recently, Ann lent her talents and energy to the Biden/Harris Transition Team as a volunteer on the Appointments Team and also to the Democratic National Convention team as a Senior Advisor to the CEO.
Previously, she served as a valued member of the Obama/Biden Presidential Transition Team, managing the formation of the White House Office of Presidential Personnel. She implemented the White House Liaison training program throughout the federal government and advised on all aspects of government hiring. Ann has also managed operations of the political personnel process for the Clinton/Gore Administration and served in the Clinton White House as Special Assistant to the Deputy Chief of Staff and Director of Priority Personnel Placement.
Earlier, Ann served as a Senior Associate in the Corporate Affairs practice of Korn/Ferry International, conducting senior-level government affairs searches across multiple industries. She was also a Principal with the Dewey Square Group in Washington, DC, specializing in public affairs, communications and grassroots strategies.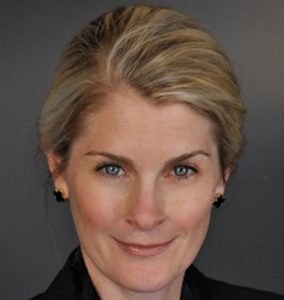 Asheley Linnenbach
San Fransisco, CA
Asheley Linnenbach is a Partner at PLBsearch and also operates her own search consultancy on the west coast, Jordan Partners.   Based in San Francisco, Asheley's search expertise includes communications, investor relations, operations, finance and digital, across all industry verticals.  She has also served as the Interim Head of Talent at Sephora.
Previously, Asheley was a Partner at Korn/Ferry International in their San Francisco and Washington, D.C. offices.  She was a member of the firm's Corporate Affairs Practice where she specialized in senior-level corporate communications, investor relations and public affairs searches.  The scope of her assignments included:  media relations, investor relations, government affairs, employee communications, and speechwriting.
Before joining Korn/Ferry International, Ms. Linnenbach worked in marketing and communications roles with United Airlines and Wyeth.  Earlier in her career, she worked in the Public Affairs Practice at Burson-Marsteller, where she focused on crisis communications, grassroots advocacy, media relations and litigation support for clients such as American Airlines, Orbitz and the U.S. Department of the Treasury.
Ms. Linnenbach received her undergraduate degree in finance from the University of Florida, and her M.B.A. from the Kellogg School of Management at Northwestern University.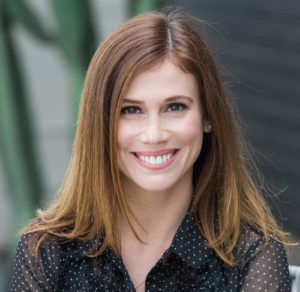 Kimberly Ryon
San Diego, CA
Kimberly (Bates) Ryon is a Managing Associate at PLBsearch.
Kimberly has a diverse and well-rounded background in executive recruiting and talent acquisition with over a decade of experience working in both retained firms and corporate in-house environments.  She began her career in executive search at Korn/Ferry International as a member of the firm's global Financial Officers and Corporate Affairs practices, working across multiple industries and for a variety of for profit and non-profit entities. She then moved into corporate in-house recruiting positions at Booz Allen Hamilton, Navigant Consulting, Inc. and Hilton Worldwide, before joining PLBsearch.   Her prior experience in corporate in-house recruiting enables her to provide exceptional customer service to her clients today.
Kimberly earned her bachelor's degree in Liberal Studies from Marymount University in Arlington, VA, with a concentration in Fine & Applied Arts and Humanities.  She is originally from the Washington, DC area and currently resides in San Diego, CA.